Después de 6 semanas de sesiones formativas para para ayudar a desarrollar el liderazgo de nuestros responsables de equipos damos por finalizado nuestro curso PI Academy con un éxito rotundo.
Algunos de los objetivos de este curso eran:
Ayudar a ser mejores líderes de equipos y así mejorar la gestión y el desarrollo de las personas que forman dichos equipos.
Potenciar la confianza entre las personas que trabajan juntas para conseguir una colaboración plena
Mejorar la comunicación laboral en los diferentes escenarios con los que se encuentra un responsable de equipos y aprender a dar un feedback constructivo.
Adquirir habilidades para afrontar las posibles situaciones adversas superándolas con mayor facilidad y creciendo gracias a lo aprendido
Y por los comentarios de los asistentes, los objetivos se han cumplido con creces:
– "Ahora me atrevo con situaciones en las que antes me sentía cohibido"
– "He ganado en seguridad, pero lo que más me ha gustado ha sido el formato de las clases, divertidas y amenas"
– "Think out of the box"
– "Hay que autoconocerse para mejorar y así facilitar un mejor desarrollo a tu equipo"
– "He cambiado mi actitud frente al día a día"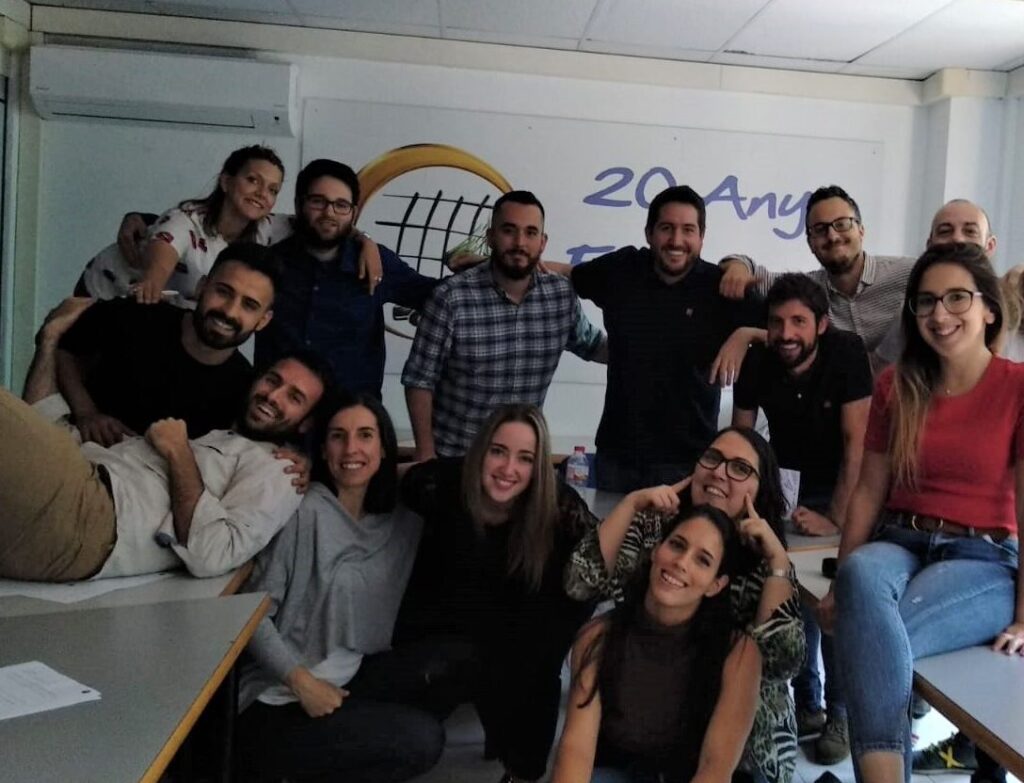 Ya estamos pensando en un próximo curso alineado con nuestro propósito "Desarrollar a las personas para hacer crecer el mundo" y así sentirnos más llenos, más grandes y mejor.
Día a día, gesto a gesto, decisión a decisión, van ocurriendo cosas positivas… estamos creando nuestra cultura, la cultura de pi