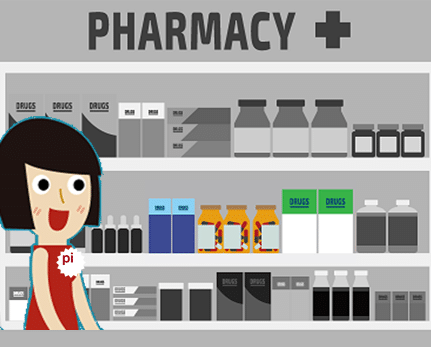 Cuándo pensamos en una estrategia para mejorar el sell-out del PDV, podemos barajar varias formas de conseguir nuestro objetivo: mejorar la distribución del producto, aumentar la visibilidad de nuestros productos a través de materiales PLV o de negociaciones de mejora de espacios (segundos espacios, mejora de altura, ampliar mi espacio en la categoría, etc), conseguir la prescripción del staff del PDV, realizar promociones especiales, degustación de nuestros productos al cliente final… en fin, multitud de acciones que persiguen ese objetivo final: VENDER MÁS.
Si nos centramos en estrategias de mejora de la visibilidad a través de equipos permanentes que visitan el PDV de forma recurrente (GPV) debemos considerar un factor desequilibrante para el "ver o que te vean", la recogida de datos en el PDV.
¿Ver, o que te vean?, esta pregunta debería estar siempre presente en el momento de determinar los datos a recoger en cada visita. Si la respuesta a la pregunta es "ver", debemos valorar alternativas que nos ayuden a recopilar datos como por ejemplo realizar una auditoría masiva de PDV o un Mystery Shopper para conocer la cercanía de nuestros posibles prescriptores para con nuestra marca. Usar nuestro equipo (GPV/Asesores/Formadores/Red de ventas) para recopilar datos, desviándolo de su función y objetivo principal, penalizará la parte relacional con el responsable del PDV que es la palanca clave para activar las acciones de mejora que nos permitirán mejorar el sell-out de nuestros productos. Un buen GPV debe conseguir mejoras (minimizar roturas, conseguir distribución de nuestros productos, un segundo espacio, una mejora de altura, más espacio en el lineal principal, un escaparate, colocación de PLV, etc) en casa de nuestros clientes que conllevan una negociación con el responsable y muchas veces sin nada a cambio.
Sabiendo que la clave para que nuestro equipo consiga mejoras relevantes en el PDV se basa en la capacidad y tiempo dedicado a cuidar la parte relacional con el responsable, ¿Cuánto tiempo de la visita se debe destinar al reporte? Pues depende. Vaya respuesta!!! Estarás pensando, pero la verdad es que para determinar el tiempo dedicado a la recogida de datos tenemos que tener en cuenta algunos factores clave:
1. Lo primero es que los datos que recogemos tienen que ser de valor (hagan referencia a información importante) y accionables (dicha información me permita hacer alguna acción con impacto en ventas). Si la información que pensamos recoger cumple con estas premisas podemos pensar en el segundo punto.
2. Debemos calcular el coste marginal de la adquisición de esos datos por una vía alternativa. Siempre que podamos adquirir los datos de formas más económicas, lo mejor será no usar a nuestro equipo para tal fin.
3. Por último, tenemos que plantearnos el trabajo que el equipo dejará de realizar para reportar y si el ROI de ese trabajo es mayor al de recopilación de información.
Para no dejarte con la miel en los labios, te diré que en base a nuestra experiencia y para que sirva como punto de partida, no debemos invertir más de un 30% del tiempo en el PDV a la recopilación de datos. Si estás dedicando más tiempo, te sugeriría plantearse los puntos que he mencionado.
Te preguntarás, ¿y qué pasa con mis KPIs? ¿Cómo mido el ROI de mis acciones si no puedo dar respuesta a todas las preguntas? Tranquilo, estamos en el siglo XXI!!! Gracias a soluciones tecnológicas, hoy podemos dar respuestas sin la necesidad de la inversión de tiempo que lleva que una persona reporte todas las respuestas una a una. Tecnologías como los software de reconocimiento de imagen, se han adaptado y se están usando con equipos de GPV o Formadores y están ofreciendo grandes resultados (en calidad y en cantidad de datos recogidos). A través de una simple fotografía al lineal, podemos recopilar datos que fácilmente son convertibles en KPIs tales como Share Of Shelf, Share Of Assortment, roturas sobre mis surtidos negociados, distribución de mis sku, precios o altura de mis categorías entre otros.
Recordad que si el objetivo es mejorar las ventas de ese PDV, la clave es que te "vean" y si es analizar, lo que debemos perseguir es "ver". Debemos plantear los proyectos en base a nuestras necesidades, pero cómo habéis podido leer, se pueden realizar proyectos dónde "ver" y que te "vean" sean compatibles, complementarios y eficaces.
El arte de un buen diseño de Business Intelligence y recogida de datos es conseguir el máximo de información accionable en el menor tiempo posible de visita al PDV.