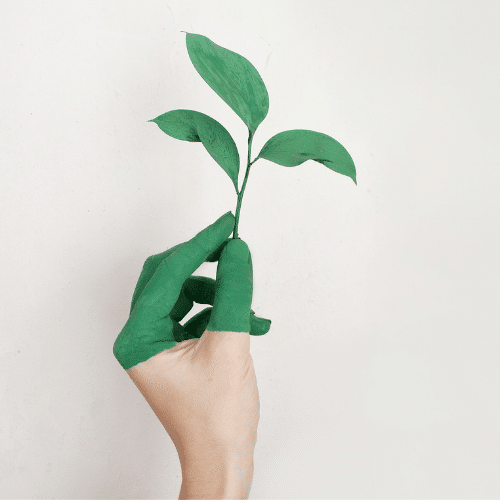 ¿Cómo pensar iniciativas de trabajo más sostenibles como empresa, manteniendo la calidad y la excelencia de nuestros servicios? Desde optimizar los traslados, reutilizar recursos, hasta plantar árboles ¡Te lo contamos todo en esta nota!
Desde Primer Impacto tenemos un propósito muy claro: "Desarrollar a las personas para hacer crecer el mundo". Queremos un mundo mejor y para lograrlo, sentimos la obligación de plantear diferentes iniciativas que contribuyan al cuidado del planeta. Nuestro compromiso como equipo, es construir un modelo de trabajo y desarrollo basado en la sostenibilidad y el respeto por el medio ambiente.
Reducción del impacto ambiental
¿Por qué creemos en la importancia de contribuir a reducir nuestro impacto ambiental?
En primer lugar, es importante poder identificar que la clave para disminuir el impacto ambiental es minimizar los perjuicios y maximizar los beneficios al medio ambiente que conlleva una acción o actividad. 
Garantizar al máximo el uso sustentable de los recursos involucrados, incluyendo tanto los aspectos que hacen a la integridad del medio natural como del socio-económico, es nuestro principal objetivo.
Como el cambio empieza por casa, en PI quisimos ponernos en el centro del problema y buscar las formas de compensar nuestro propio impacto ambiental a través de acciones claras.

Digitalización de los procesos
Hace un tiempo y gracias al avance de la tecnología, pudimos implementar el uso digital en todos nuestros procesos de producción. Comenzamos con la comunicación, seguimos por la confección de reportes e informes, hasta llegar al punto en que hoy nos encontramos: Ahorramos más de 100.000 hojas de papel al año, lo que equivale a 1.700 árboles.
Optimización de kilómetros 
Nuestra labor implica necesariamente mucha movilidad y si bien no podemos prescindir de ella, lo que sí podemos hacer es optimizar nuestros traslados.
Por eso en PI, decidimos marcar la diferencia a través de una gran inversión en programas de optimización de rutas y geolocalización. 
¿El objetivo? Evitar cualquier tipo de traslado injustificado e innecesario, reduciendo así las emisiones de CO2.
Transporte verde
Para desempeñar correctamente nuestro trabajo y brindar servicios de calidad, continuamente debemos trasladar nuestras herramientas y equipos hacia diferentes lugares.
Para reducir este impacto ambiental en la medida de nuestras posibilidades, tomamos la decisión de asociarnos con nuestro principal partner logístico que utiliza motores Diesel. 
De esta manera, logramos controlar las emisiones de CO2 y ofrecer un servicio igual de eficiente pero más sostenible.
Economía circular
Otro punto que tomamos muy en cuenta en PI, es la optimización de recursos y la re utilización de materiales.
A través de acciones basadas en la economía circular, buscamos incentivar y desarrollar junto a nuestros clientes proyectos que busquen darle una nueva vida a los materiales y que generen la menor cantidad de desechos posibles.
Cero Emisiones gracias a"Plant for the planet"
Lograr cada año alcanzar la meta de "cero emisiones", es sin duda uno de nuestros mayores logros.
¿Cómo lo logramos? Plantando un árbol por cada x cantidad de CO2, de esta manera logramos compensar los gases de efecto invernadero que producimos durante el año.
Esto es posible gracias a la increíble iniciativa de "Plant For the Planet", una asociación de más de 88.000 niños y jóvenes educados para combatir la crisis climática, a través de la plantación de árboles y ayudando a otros a hacerlo. 
 A través de todos estos años, ya son miles los árboles que plantamos junto a "Plant For the Planet"
Este 2020, fueron 500 las plantaciones realizadas en Yucatán. Cada uno de esos árboles captura más de 200 kg de CO2 emitido a la atmósfera, lo que equivale a 500 t de CO2. 
Hacia un mundo más sostenible
Seguimos confiando en que es posible cambiar las cosas, por eso te invitamos a que tú también, desde tu lugar, te conviertas en agente de cambio. 
Tomar medidas respetuosas con el medio ambiente y mejorar procesos en pos del cuidado de nuestro planeta, ya no debería ser una opción para nadie. 
Por eso desde PI queremos seguir comprometiéndonos a continuar en este camino hacia un mundo mejor y más sostenible.
¿Nos acompañas?